Information technologies are introduced in the work of NCE laboratories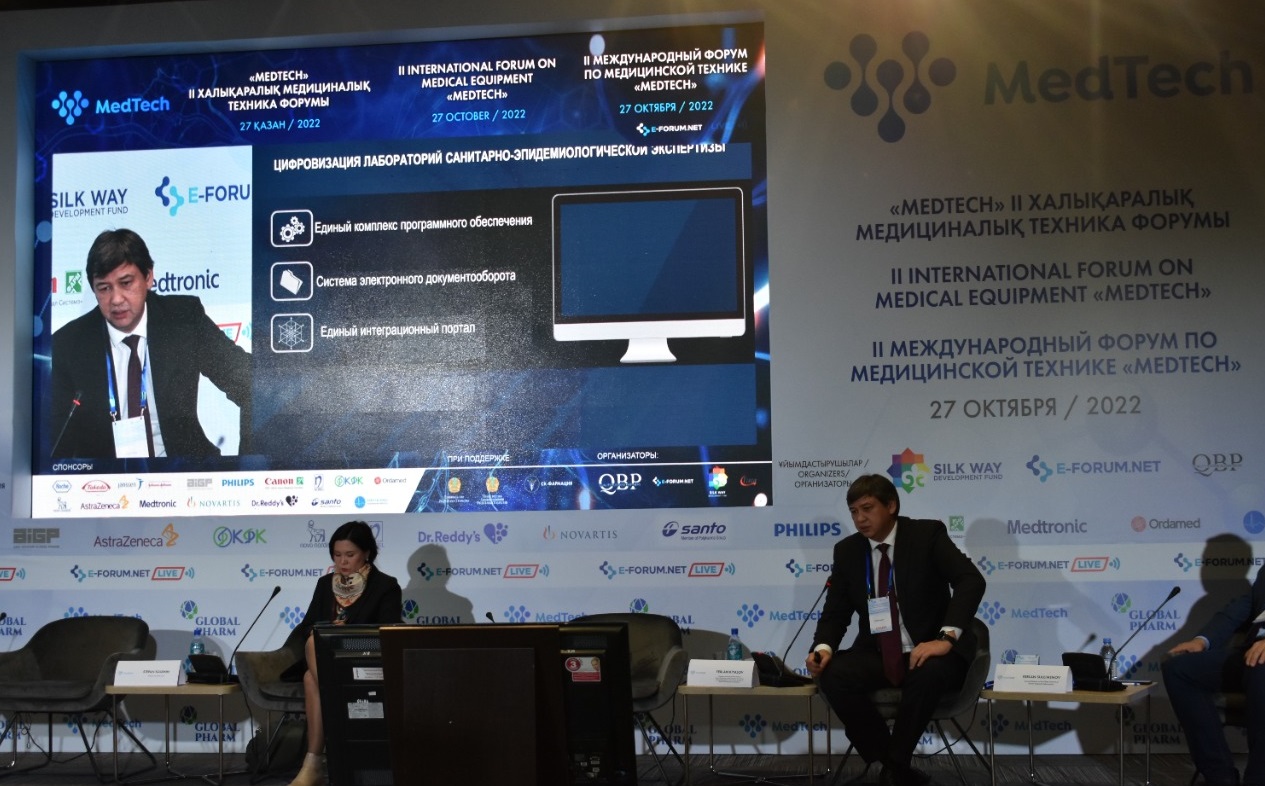 27.10.2022
Astana hosted the II International Forum on Medical Technology "MedTech", during which the speakers discussed the current situation of the Kazakhstani laboratory industry and its development prospects.

During the forum, Chairman of the Board of the National Center for Expertise Yerlan Kiyasov spoke about information technologies that are being introduced to develop laboratory services.

Thus, an important step in the development of information technologies of the laboratory service of the NCE was the launch of a number of systems such as the "Unified Software Complex", "The System of the Electronic Document of Turnover" and the "Unified Integration Portal".

"Today, with the help of the developed software, we have partially automated work processes in 20 branches, 25 city and 153 district offices, covering more than 3,000 users, and also ensured the transparency of laboratory processes," added the head of the NCE.

Yerlan Kiyasov also announced the creation of a modern laboratory with an electronic integrated system for a comprehensive analysis of laboratory data.

The results of laboratory data will include information about the state of food, environmental objects and factors of non-communicable diseases.

This system will allow to achieve a reduction in labor costs and an efficient allocation of resources necessary for monitoring the sanitary and epidemiological situation, and will also allow the formation of a single information data bank of the sanitary and epidemiological service at the level of the republic.

"Now we are considering the use of artificial intelligence in the laboratory activities of the NCE, as well as the creation of an electronic integrated system for complex analysis of laboratory data (BIG DATA). Such a system will allow all services involved in the protection of public health to receive up-to-date information on the state of food products, environmental objects and factors of infectious and non-infectious diseases in the shortest possible time," Kiyasov concluded.